Get ready to immerse yourself in the world of movies like never before with "Wwdits Movie Quotes"! This incredible product offers you a curated collection of movie quotes from a variety of films. From timeless classics to modern blockbusters, "Wwdits Movie Quotes" has got them all. Dive into the captivating plots and fascinating characters as you explore the list of movies included in this collection. With "Wwdits Movie Quotes," you'll have a delightful time reliving your favorite moments and discovering new ones as you uncover the power of these iconic lines. So get ready to be entertained, inspired, and transported into the magical realm of cinema with "Wwdits Movie Quotes"!
Wwdits Movie Quotes
Welcome to a comprehensive article on Wwdits Movie Quotes! If you're a fan of vampire movies, you're in for a treat. We'll be exploring a diverse range of vampire-themed films and even a TV series that will surely satisfy your thirst for supernatural cinema. From classic black-and-white silent films to modern tales of blood-sucking romance, we've got it all. So sit back, relax, and get ready to sink your teeth into some memorable quotes from these captivating movies.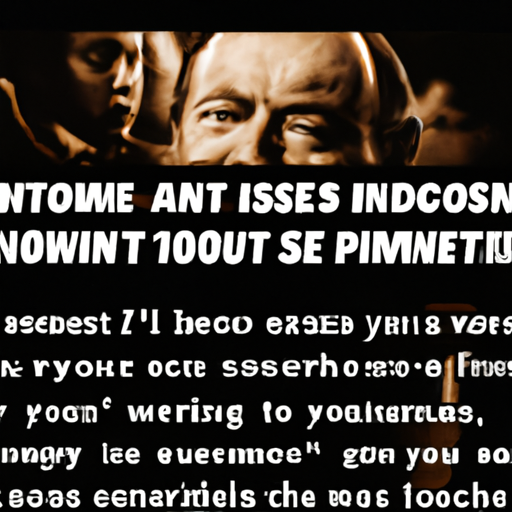 What We Do in the Shadows (2014)
"What are we? We're werewolves, not swearwolves." – Anton
Let's begin our journey with the hilarious mockumentary "What We Do in the Shadows," directed by Taika Waititi and Jemaine Clement. This comedic gem follows the lives of four vampire roommates as they navigate the challenges of living in the modern world. With witty dialogue and memorable characters, this film delivers laughs at every turn. From the lovable and naive Viago to the rebellious and charming Deacon, the vampires in this film are a delightful blend of humor and horror.
Vampire's Kiss (1988)
"I'm a vampire! I'm a vampire! I'm a vampire!" – Peter Loew
Moving on to "Vampire's Kiss," we delve into the darker side of vampirism. Nicolas Cage delivers a captivating performance as the eccentric literary agent, Peter Loew, who becomes convinced that he is transforming into a vampire. This psychological horror-comedy explores themes of obsession and delusion, keeping the audience guessing until the very end. With its iconic "I'm a vampire!" line, this film has become a cult classic and showcases Cage's unique and dynamic acting style.
Nosferatu (1922)
"Do you believe in vampires? Nosferatu?" – Thomas Hutter
Traveling back in time to the silent film era, we encounter "Nosferatu," an expressionistic masterpiece that still haunts audiences to this day. Directed by F.W. Murnau, this film follows the eerie Count Orlok, a vampire who terrorizes a small town. "Nosferatu" brought the vampire genre into the spotlight and established many of the tropes we associate with vampires today. From the striking makeup of Count Orlok to the haunting atmosphere, this film continues to be a true classic of the horror genre.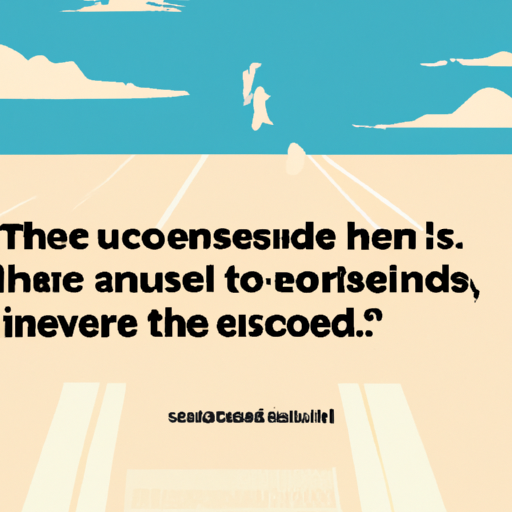 Let the Right One In (2008)
"I'm twelve. But I've been twelve for a long time." – Eli
Next on our list is the Swedish horror-drama "Let the Right One In," based on the novel by John Ajvide Lindqvist. This thought-provoking film explores the unlikely friendship between 12-year-old Oskar and the enigmatic vampire girl, Eli. Set against the backdrop of a suburban neighborhood, "Let the Right One In" combines elements of horror, coming-of-age, and romance to deliver a truly unique vampire tale. Featuring exceptional performances and a poignant storyline, this film has garnered critical acclaim worldwide.
Bram Stoker's Dracula (1992)
"I've crossed oceans of time to find you." – Count Dracula
Now, it's time to dive into the classic tale of "Bram Stoker's Dracula," directed by Francis Ford Coppola. This visually stunning adaptation brings the iconic vampire to life on the silver screen. With Gary Oldman in the titular role, the film explores Dracula's undying love for Mina Murray and his relentless pursuit of her across time and space. From its lavish costumes to its captivating storytelling, "Bram Stoker's Dracula" remains a must-watch for any fan of vampire lore.
Only Lovers Left Alive (2013)
"The choice between a monstrous life and a monstrous death." – Adam
In the indie film "Only Lovers Left Alive," directed by Jim Jarmusch, we witness the eternal love story between two ancient vampires, Adam and Eve. This poetic and atmospheric film takes us on a journey through time, exploring the struggles and existential dilemmas faced by immortals. With its languid pace and ethereal soundtrack, "Only Lovers Left Alive" is a visually stunning meditation on art, music, and the fleeting nature of life itself.
Twilight (2008)
"And so the lion fell in love with the lamb." – Edward Cullen
Love it or hate it, "Twilight" ignited a vampire frenzy among young audiences worldwide. Based on the best-selling novels by Stephenie Meyer, this supernatural romance tells the story of Bella Swan, a human who falls in love with the mysterious vampire Edward Cullen. With its catchy quotes and teenage angst, "Twilight" became a cultural phenomenon and introduced a new generation to the allure of vampires. Whether you're Team Edward or Team Jacob, there's no denying the impact this franchise has had on popular culture.
Interview with the Vampire (1994)
"Evil is a point of view." – Lestat de Lioncourt
Based on Anne Rice's acclaimed novel, "Interview with the Vampire" takes us on a journey through the centuries as Louis de Pointe du Lac recounts his life story to a journalist. Directed by Neil Jordan, this film explores themes of immortality, morality, and the complex relationship between vampires and their human counterparts. Tom Cruise delivers a captivating performance as the charismatic and ruthless Lestat, while Brad Pitt portrays Louis with a vulnerability that draws the audience in.
The Lost Boys (1987)
"I'm a bloodsucking Brady Bunch." – David
Combining horror, comedy, and teenage rebellion, "The Lost Boys" is a quintessential '80s vampire flick. Directed by Joel Schumacher, this cult classic follows the story of two brothers who move to a new town and discover the sinister underworld of vampires. With its iconic cast, including Corey Haim, Corey Feldman, and Kiefer Sutherland, "The Lost Boys" perfectly captures the spirit of the '80s and remains a beloved favorite among vampire film enthusiasts.
What We Do in the Shadows (TV series) (2019-present)
"We're vampires, we don't put down towels." – Nandor
Last but certainly not least, we have the TV series adaptation of "What We Do in the Shadows." With its ensemble cast and comedic brilliance, this mockumentary series continues to captivate audiences with its hilarious portrayal of vampire roommates navigating the modern world. Each episode offers a fresh dose of humor, further delving into the lives and misadventures of these lovable undead creatures. From Nandor's dry wit to Guillermo's loyal and often humorous endeavors, "What We Do in the Shadows" is a must-watch for fans of the original film.
In conclusion, Wwdits Movie Quotes offer a wide range of vampire films that have left a lasting impact on audiences around the world. From the side-splitting humor of "What We Do in the Shadows" to the gothic romance of "Bram Stoker's Dracula," these movies present unique and fascinating portrayals of vampire mythology. Whether you're drawn to the laughter, the scares, or the exploration of timeless themes, these films have carved their place in the vampire genre and continue to entertain and enthrall viewers of all ages. So grab some garlic-free popcorn, dim the lights, and lose yourself in the captivating world of vampire movies.